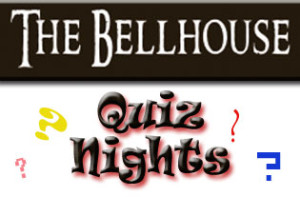 Our QUIZ is held every Thursday night from 9 – 10pm in the sports bar with teams limited to a maximum of 6 people.
£1 entry fee per person
Open to all – no pre booking required, just turn up on the night. Prizes for the winning team and the losers.
Why not make up a team and join in to give your brain a bit of a 'work out' while you enjoy a drink from the bar.
See the Whats On Calendar for more details or notices in the Bellhouse Club bar.