You may notice some changes in the coming weeks.  The sign has changed and we are now known as   THE BELLHOUSE instead of the Bellhouse Club.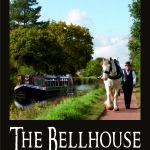 THE BELLHOUSE is a traditional village pub open to all.  We look forward to this bringing more customers of all ages to enjoy our facilities at a time that is financially challenging for all pubs and clubs. We have found that those who would love to pop in for a quick drink have been put off by the belief that, in order to do so, they needed to be a Member.  Those that have ventured in have been very pleasantly surprised by the warm welcome and the comfortable surroundings on offer.
The Bellhouse Club was a Private Members' Club until last year.  Under our new licence, there is no longer a need to become a Member of the GYCA to be able to come and use THE BELLHOUSE  bar.  All are welcome!
As many regular users know, The Bellhouse Club was formed as the 'trading arm' of the GYCA, a Registered Charity.  This is still the case with THE BELLHOUSE.
For those who wish to become involved in how the organisation is run, free membership of the GYCA is now available and is renewable annually on the
1st August so that we can keep our records up to date.  Members of the GYCA are eligible to attend and vote at the Annual General Meeting.
Importantly, you no longer need to be a Member of the GYCA to be able to come and use THE BELLHOUSE  bar.
Putting Up the new sign ……
Ian, Paul and Hugh putting up the new sign, it was the "Last of the Summer Wine Comes to Grappenhall",  well done all of you who helped with our fabulous new sign.